The spaghetti strap dress, known for its delicate straps and often flowy design, is popular for many occasions, from casual outings to more formal events. However, its minimalistic design can sometimes leave you wondering how to add an extra layer of style or comfort.
Whether you're looking to stay warm, add a touch of modesty, or enhance your outfit's aesthetic, there are several easy and fashionable options to consider.
In this blog post, we will explore various choices for what to wear over a spaghetti strap dress, allowing you to feel confident and comfortable in any setting.
KEY TAKEAWAYS
To add some versatility and style to a spaghetti strap dress, you can layer it with a cropped denim jacket or a lightweight cardigan.
These options provide extra coverage and create a fashionable and balanced ensemble for various occasions.
10 Ways to Cover Spaghetti Strap Dress
When dressing fashionably, we sometimes need to balance style with practicality. Spaghetti strap dresses are undeniably cute and breezy, but there are times when you might want a bit more coverage.
| Layering Piece | Description |
| --- | --- |
| Denim Jacket | Adds a casual and chic touch to the dress |
| Cardigan Sweater | Provides warmth and a cozy vibe |
| Cropped Blazer | Adds a touch of sophistication |
| Kimono | Bohemian flair with a flowy and airy feel |
| Leather Jacket | Edgy and stylish for a bold look |
| Sheer Shrug | Elegant touch while still showing the dress |
Table: Layering Options for a Spaghetti Strap Dress
Whether for a more conservative setting, cooler weather, or personal preference, here are ten easy and chic ways to cover up your spaghetti strap dress while still looking fabulous.
1. The Classic Denim Jacket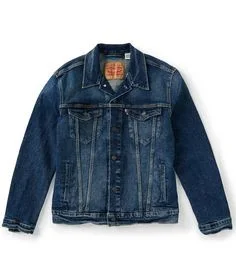 A denim jacket is like a best friend for any dress. It's casual and effortlessly cool. Just slip it over your shoulders, and you're good to go. The best part? Denim goes with practically anything, so it's a versatile option for almost any dress color or pattern.
2. The Lightweight Cardigan
Knitted Button Down Long Cardigan by EMMIOL
A lightweight cardigan is your secret weapon against chilly evenings. It's soft, cozy, and can instantly make your outfit feel more put together. Choose a color that compliments your dress, or go for a neutral shade that matches everything.
3. The Cropped Bolero Jacket
GRACE KARIN Women's 3/4 Sleeve Open by Amazon.com
For a touch of vintage charm, try a cropped bolero jacket. It adds a touch of elegance without hiding your dress completely. This is a great choice if you want to maintain the essence of your spaghetti strap dress while adding a bit of coverage.
4. The Graceful Shawl or Wrap
Urban CoCo Women's Printed Tassel by Amazon.com
When you want an air of sophistication, a shawl or wrap can work wonders. Drape it over your shoulders and let it flow gently. This is a fantastic option for formal occasions or when you want to add a touch of mystery to your outfit.
5. The Chic Button-Up Shirt
Men's Checkered Long Sleeve Button Shirt by EMMIOL
For a smart and polished look, layer your dress with a button-up shirt. It can be a classic white shirt or something with a pop of color or pattern. Knot it at the waist for a trendy twist or wear it open like a lightweight jacket.
6. The Cozy Oversized Sweater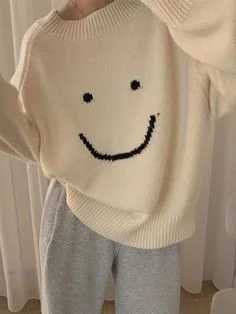 Smiley Face Oversized Sweater by EMMIOL
Fall or winter, an oversized sweater is a perfect companion for your dress. It's comfy, stylish, and exudes an effortlessly chic vibe. You can tuck a part of the front of your dress into the waistband of your skirt for a fashion-forward touch.
7. The Professional Fitted Blazer
When you need to rock that dress in a professional setting, a fitted blazer is your go-to option. It brings an air of authority while still allowing your dress to shine. Opt for neutral tones like black, navy, or gray for a sleek appearance.
Accessories
| Accessories | Suggestions |
| --- | --- |
| Statement Necklace | Draws attention to the neckline |
| Scarf | Adds color and warmth to the outfit |
| Belt | Defines the waist and adds detail |
| Wide Brim Hat | Adds a touch of sophistication |
| Layered Necklaces | Creates a trendy and stylish look |
| Tights or Leggings | Provides extra coverage and warmth |
Table: Accessories to Pair with a Spaghetti Strap Dress
Layered Necklaces and Scarves
Bohemian Printed Cotton Linen Multi-layer Necklace by Everyday Fashion
Sometimes, the best way to cover up is not with a big piece of clothing, but with clever accessorizing. Layered necklaces can draw attention upwards, diverting the focus from the straps. Similarly, a chic scarf can add a pop of color while covering your shoulders slightly.
Slip on Bold Shoes
Trendy Girls Strip Sandals by Fashion Gala
Drawing attention downward is another strategy. Bold, eye-catching shoes can divert the gaze from your shoulders. Whether it's vibrant heels, trendy sneakers, or stylish boots, make your feet the star of the show.
Add a Belt
Accentuating your waist can bring a whole new dimension to your dress. A well-chosen belt not only covers your shoulders but also adds a touch of flair. Play around with different belt styles and widths to find the look that suits you.
Tips For Cover a Spaghetti Strap Dress
Consider Your Body Type: If you have broader shoulders, spaghetti straps might accentuate this feature. In such cases, opt for wider straps like those found on tank tops or camisoles. Alternatively, layering with a cardigan or blazer can provide a balanced look by downplaying the prominence of the shoulders.

Altering for Various Styles: Altering a spaghetti strap dress opens up various style possibilities. For a more formal appearance, embellish the straps with lace or beading. Conversely, if you're aiming for a more casual vibe, consider shortening the straps or adding playful ruffles.

Play with Colors: If you're feeling adventurous, you can alter the color of the spaghetti straps. Fabric dyes or fabric paints can help transform the straps into a shade that complements your personal style or the wedding's theme.

Consult a Professional: For any alterations beyond your expertise, it's recommended to consult with a professional seamstress or tailor. Their skills and knowledge will ensure a polished and well-finished outcome.

Plan Ahead: If you're considering adding sleeves to a spaghetti strap wedding dress, start the process well in advance. Dress alterations can take time, and you'll want to have enough time for fittings and adjustments before the big day.

Balance and Harmony: The key to successfully altering a spaghetti strap dress lies in achieving balance. Whether you're adding sleeves, changing strap styles, or altering the length, the aim is to create a harmonious look that feels like a natural extension of the dress.
Can You Add Sleeves to a Spaghetti Strap Wedding Dress?
When considering your wedding dress style, the options are vast and varied. While some brides favor strapless elegance, others may envision a spaghetti-strap wedding dress with sleeves. So, the big question: Can you add sleeves to such a dress?
Absolutely, yes! Although it's not as straightforward as attaching sleeves to any ordinary dress, it's entirely possible to craft a custom-sleeved dress or have a professional designer modify an existing strapless gown. There are several methods designers can employ to integrate sleeves into a spaghetti-strap wedding dress.
One popular technique involves using illusion tulle or lace. This sheer fabric creates the illusion of sleeves without actually adding extra bulk to the dress. Alternatively, designers can use materials like organza to fashion detachable sleeves, allowing for their attachment during the ceremony and detachment for the reception.
Adding sleeves to a spaghetti-strap wedding dress allows for personalization, style, and comfort. Whether it's the illusion of sleeves through sheer fabric, detachable options, or broadened straps, there are numerous ways to attain the sleeved look you desire.
Frequently Asked Questions:
How Do You Cover Up Spaghetti Straps on a Dress?
To cover up spaghetti straps, you can use various clothing items such as a cardigan, a shawl, or a light jacket. These pieces can be easily draped over your shoulders to conceal the thin straps underneath. Make sure to choose a covering that matches the style and color of your dress.
Is It Unprofessional to Wear Spaghetti Straps?
Wearing spaghetti straps can sometimes be considered less professional, especially in formal or conservative settings. If you're unsure, opting for a covering, like a blazer or a cardigan, is a good idea to maintain a more polished and appropriate appearance.
Is It Okay to Cover Up Spaghetti Straps With an Oversized Shirt?
Covering spaghetti straps with an oversized shirt is a creative and easy solution. You can wear the oversized shirt unbuttoned or open, like a lightweight jacket, to hide the spaghetti straps underneath. This works well for casual outings and can add a touch of style to your outfit.
Will an Oversized Shirt Completely Cover Up My Spaghetti Straps?
While an oversized shirt can effectively cover your spaghetti straps, the level of coverage might vary. It depends on the size of the shirt, the thickness of the straps, and the style of the dress. It's a good idea to try the combination before heading out to ensure the desired coverage.
Conclusion
Covering up a spaghetti strap dress opens up a world of possibilities for creating stylish and versatile outfits. By layering with cardigans, shrugs, oversized shirts, scarves, or even blazers, you can adapt your dress to various occasions while maintaining a chic appearance.
Remember, it's all about finding a balance between coverage and style that suits your taste and your setting. So experiment with different layering options, and have fun creating unique and fashionable outfits with your spaghetti strap dress!