Cargo pants are on the rise again in fashion and it indeed leaves an impression.
Their popularity speaks volumes of their remarkable power to bring together visuals and functionality.
Cargo pants have progressed out of their basic start to becoming an ideal basis for a variety of fashion views, owing to their natural adaptability and a broad selection of styles.
Yet, you need to bear in mind that selecting the proper footwear is an example of numerous fashion choices that should be considered when adorned with cargo pants.
A clean and well-organized impression perfectly sums up current trends that may be obtained by incorporating an ideal set of shoes into your cargo pants outfit.
KEY TAKEAWAYS
Cargo pants have a casual and utilitarian vibe, so you'll want to choose shoes that complement that style.
Opt for sneakers, combat boots, or even chunky sandals for a trendy and comfortable look.
If you're aiming for a slightly dressier approach, you can go for ankle boots or even some low-profile loafers to balance the ruggedness of the cargo pants.
Here is a guide on how to pair your cargo pants with your footwear
This thorough manual explores every kind of footwear matching cargo trousers, starting with the ever-beloved option: sneakers.
Casual, Chic, and Sporty Looks with Sneakers
Sneakers are an easy choice if you want a free-spirited yet simply stylish appearance. Cargo pants go nicely combined with these comfy and versatile shoes, making a balanced and trendy combo.
| Shoes | Description |
| --- | --- |
| Sneakers | Sporty and versatile for a casual look. |
| Slip-On Sneakers | Easy to wear and great for on-the-go style. |
| Canvas Shoes | Lightweight and perfect for a relaxed vibe. |
| Espadrilles | Casual and trendy option for a laid-back look. |
| Boat Shoes | Nautical-inspired and comfortable for a relaxed vibe. |
| Plimsolls | Simple and versatile for a minimalist appearance. |
Table: Casual and Comfortable Shoe Options
Sneakers add a great deal to the downtown character whether you are running errands across the bustling town or stopping by your friends for a leisurely hang.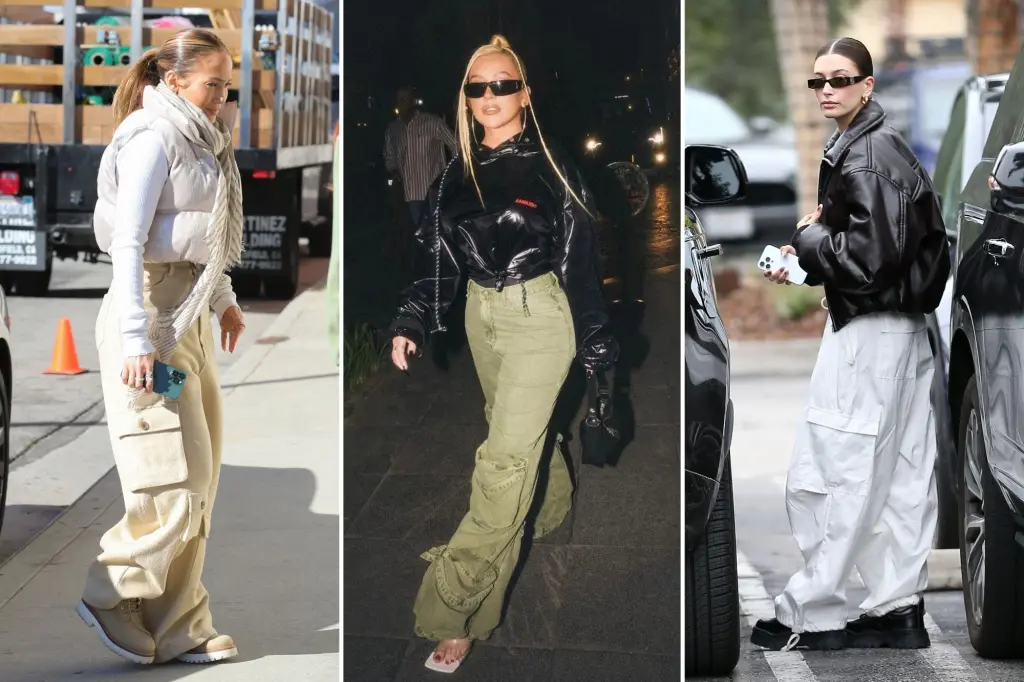 Classic, Chunky, and High-Tops
Classic White Sneakers
The epitome of easygoing style, classic white sneakers are universal and multifunctional. These possess an effortless and sleek design that works perfectly with the powerful look of cargo pants to yield an appearance that can be both casual and fashionable.
Chunky Sneakers
If you are someone who enjoys rocking bold patterns chunky sneakers are definitely an ideal choice for you. Cargo pants' useful views are playfully contrasted with these statement-making sneakers. Tapered cargo pants worn with chunky sneakers are ideal for an overall dynamic and hip set.
High-Top Sneakers
High-top sneakers are an exceptional choice if your goal is to achieve a relatively edgy image. When coupled with cargo pants, their expanded structure presents an eye-catching finish by accentuating the leg area and making it an intriguing centerpiece.
Cargo Pants with Sneakers Recommended Outfits
For a Street Style Vibe Outfit
For an Effortless Casual Look 
Athletic Vibe Outfit 
Boots
Boots are ideal partners with cargo pants particularly when it pertains to imparting an extra dash of excitement and strong flair. Boots bring the current style of cargo pants an extra touch, which increases its practical basis.
The combination alternatives are boundless, having an assortment of models available. Including Chelsea boots, work boots, and combat boots.
Combat boots are an excellent pick for those who are seeking to display an influential fashion assertion, considering that they generate an effortlessly cool and edgy outlook. 
| Shoes | Description |
| --- | --- |
| Ankle Boots | Adds a touch of edge and style to your outfit. |
| Chunky Sandals | On-trend and comfortable for a fashionable look. |
| Mules or Slides | Sleek and easy to slip on for a chic appearance. |
| Platform Sneakers | Elevates your look while staying comfortable. |
| Flatform Sandals | Trendy and offers extra height without discomfort. |
| Lace-Up Sandals | Stylish choice for a boho-inspired outfit. |
Table: Stylish Shoe Options
Work boots effectively match the casual appeal of cargo pants by merging utility and aesthetics. On the flip side, Chelsea boots are a more refined option that brings an aura of elegance into the rugged design of cargo pants.
The contrasting combination of boots and cargo pants delivers an ensemble that flawlessly pairs fashion with usage, enticing the modern wanderer in each one of us, and may be utilized for any between an ordinary day or exploring the city to an adventurous voyage.
Work Boots
Combat Boots
Sandals or Slides
The match of laidback sandals and utility-driven cargo pants produces a statement of style that has proved to be distinctive and fresh.
Plenty of choices sit among the sandal category, covering everything from athletic slides to delicate leather selections and breathable open-toe models.
Cargo pants have been the pinnacle of comfort with usefulness and sporty slides mix well with this cut of clothing.
At the same time, leather sandals straddle the difference between ordinary and semi-formal simply imparting an additional level of beauty to the outfit. Open-toe styles add a figurative breath of cool air, focusing on the loose type of look with cargo pants.
Athletic Slides
Leather Sandals
Sporty Slides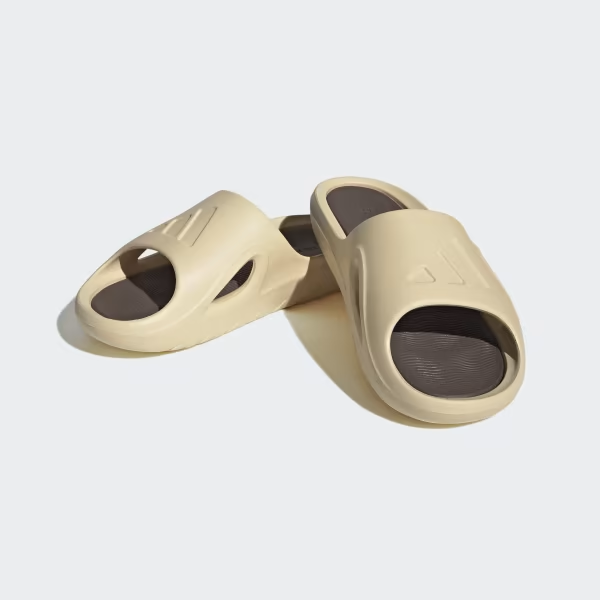 Some Shoe Colors to Coordinate with Your Cargo Pants
Neutrals
Select footwear in white, light gray, or cream, alongside neutral cargo pants like khaki or beige. This pays off in an easy-to-wear and adaptive aesthetic that can be great for an ordinary day outdoors.
Rich Colors
Think about pairing them with deep red or navy-colored shoes to bring out the contrast with your olive green cargo pants if you already own them. It culminates in an outstanding mix that displays your creativity and sense of style.
Monochromes
In the exact same color family, identical footwear and cargo pants are capable of creating an effortlessly neat look. For an aesthetically pleasing monochrome look, make use of gray cargo pants with either carbon gray sneakers or black cargo pants with black shoes.
Earthy Shades
Footwear in earthy colors, such as tan, camel, or brown would look great perfectly with a pair of brown cargo pants. This unified scheme of colors presents a warm and inviting feel to it.
Dos and Don'ts for Wearing Shoes with Cargo Pants
| Dos | Don'ts |
| --- | --- |
| Consider the Style | Avoid shoes that clash with the cargo pants' style. |
| Opt for Comfort | Don't choose uncomfortable shoes for extended wear. |
| Mix and Match | Avoid pairing formal shoes with overly casual cargo pants. |
| Choose Weather-Appropriate Shoes | Don't wear shoes that aren't suitable for the weather. |
Time to Accessorize
The adequate accessories can truly make all possible difference when it comes to creating a balanced style and they have the power to elevate your cargo pants attire from typical to outstanding.
Socks and belts, both items that are often overlooked yet exhibit a major effect, are a must for finalizing the look you want to achieve.
A carefully selected belt can determine the shape of the body and cinch the waist, enhancing the overall appearance. In order to establish an appealing connection between them, select a belt with a color that coordinates the footwear or your cargo pants.
Everything you are wearing has a sense of meaning. Much like the way in settle on socks that fit your shoes' or cargo trousers' coloring that can keep your it appear well put upon one another. 
To summarize
Cargo pants have proved their unmatched versatility in the field of modern fashion, ranging from basic workwear to a sophisticated apparel staple with effortless. Their ability to adapt to an array of settings and trends strengthened their spot in modern clothing. A
s well as cargo pants have proved their unmatched versatility in the field of modern fashion, ranging from basic workwear to a sophisticated apparel staple with effortless. Their ability to adapt to an array of settings and trends strengthened their spot in modern clothing.
The crucial role of shoes when assessing the whole look of an attractive cargo pants outfit must be fully understood.
An appropriate pair of shoes can amplify the core concept of a style by bringing in an aura of relaxation, an appeal of elegance, or a splash of assertiveness.